Detention Corrections Bureau
Quick Links:
Learn more about DCB:
Learn more about the other Bureaus:
The Detention Corrections Bureau (DCB) has principal responsibility over the county's sole Juvenile Detention and Assessment Center (JDAC). DCB works primarily with local law enforcement agencies, however, on occasion, also facilitates housing youth who reside out of state, when deemed necessary. DCB also collaborates with other internal and external county agencies, vendors, local community service groups and faith-based organizations to provide life skills and programming that addresses the needs of the justice-involved youth.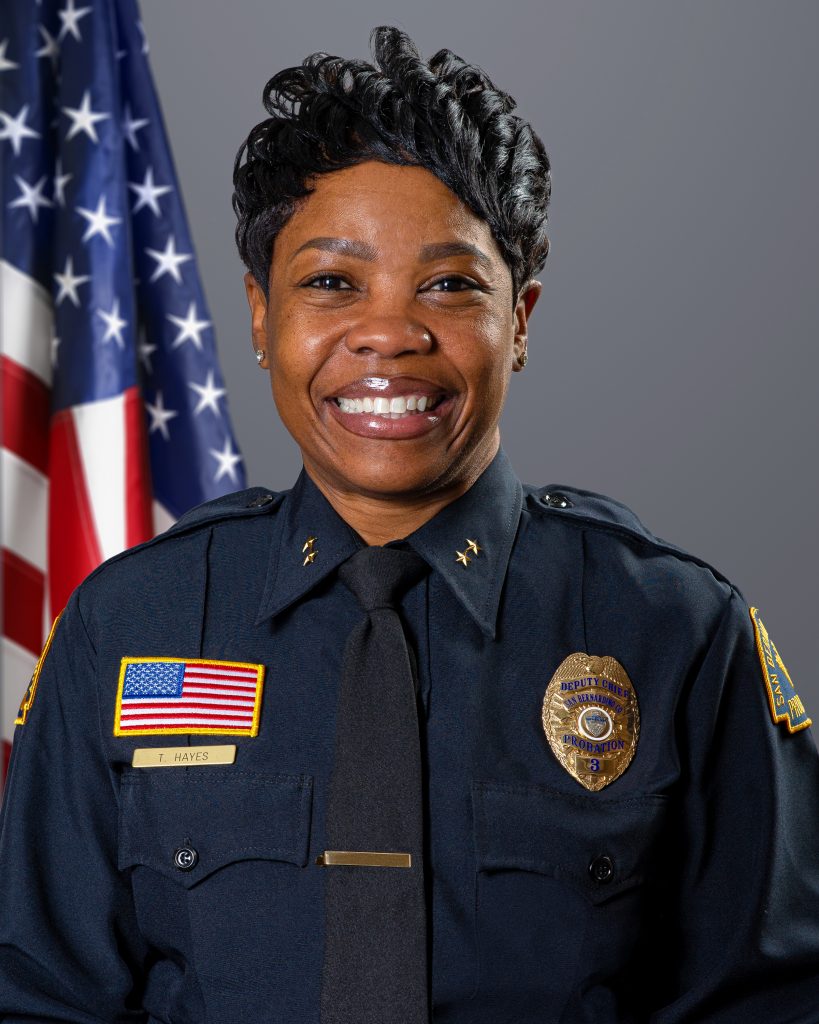 Teneka Hayes
Deputy Chief Probation Officer