Adult Specialized Services Bureau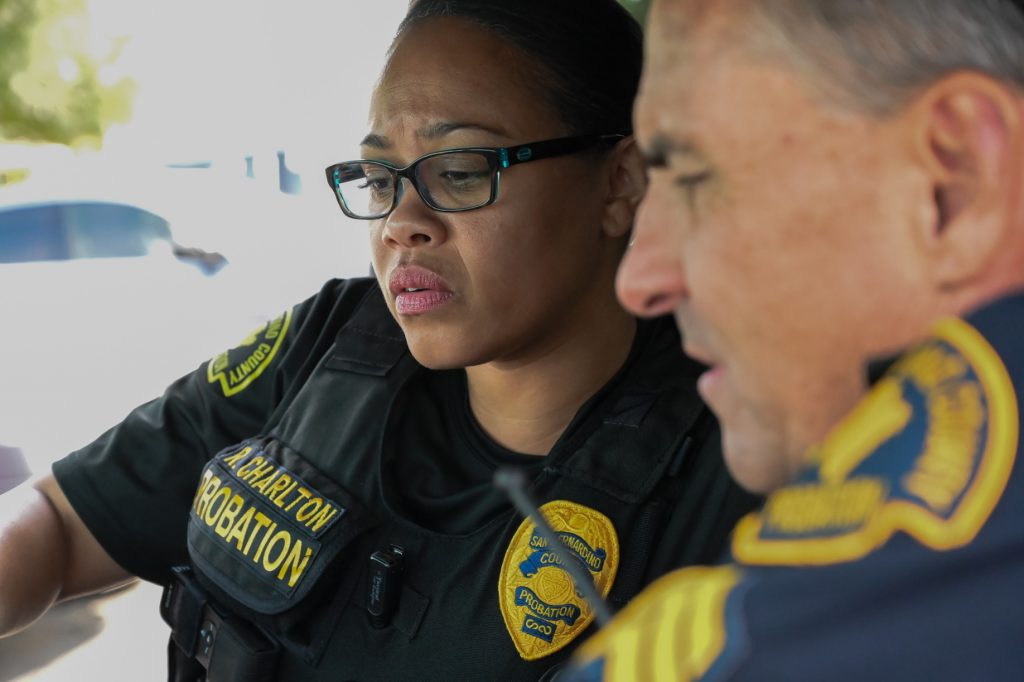 Quick Links:
Learn more about ASSB:
Learn more about the other Bureaus:
The Adult Specialized Services Bureau (ASSB) is responsible for the investigation, supervision, and case management of adult offenders in a variety of targeted areas such as Orientation and Assessment, Mental Health, Treatment Courts, DUI, Domestic Violence, and Sex Offender.
The Bureau also includes the Day Reporting and Reentry Services Centers (DRRSC), which provide adult probationers with access to multi-agency partners including the Department of Behavioral Health (DBH), Transitional Assistance Department (TAD), Department of Public Health (DPH), and Workforce Development Department (WDD). The DRRSCs offer additional assistance such as clothing closets, life skills, and reentry support classes.
In addition, the Bureau consist of the K-9 Unit, which employs both drug and weapon detection canines who work with their handlers to assist the Department and outside agencies in protecting the community; the Criminal Intelligence Unit (CIU), which is dedicated to helping probation officers and our law enforcement partners with credible information to assist them in performing their duties; the Department's Homeless Outreach and Housing Services, which focuses on offering services needed for the homeless population throughout San Bernardino County; the Pre-Trial Unit , which works to decrease the number of defendants in custody, reduce failures to appear for Court, and improve public safety by identifying the risk and needs of defendants earlier in the criminal justice system; and the Policy/Procedure/Audits/Inspections Unit, which assists in developing Departmental policies and procedures and ensures Departmental compliance with such through routine audits and inspections.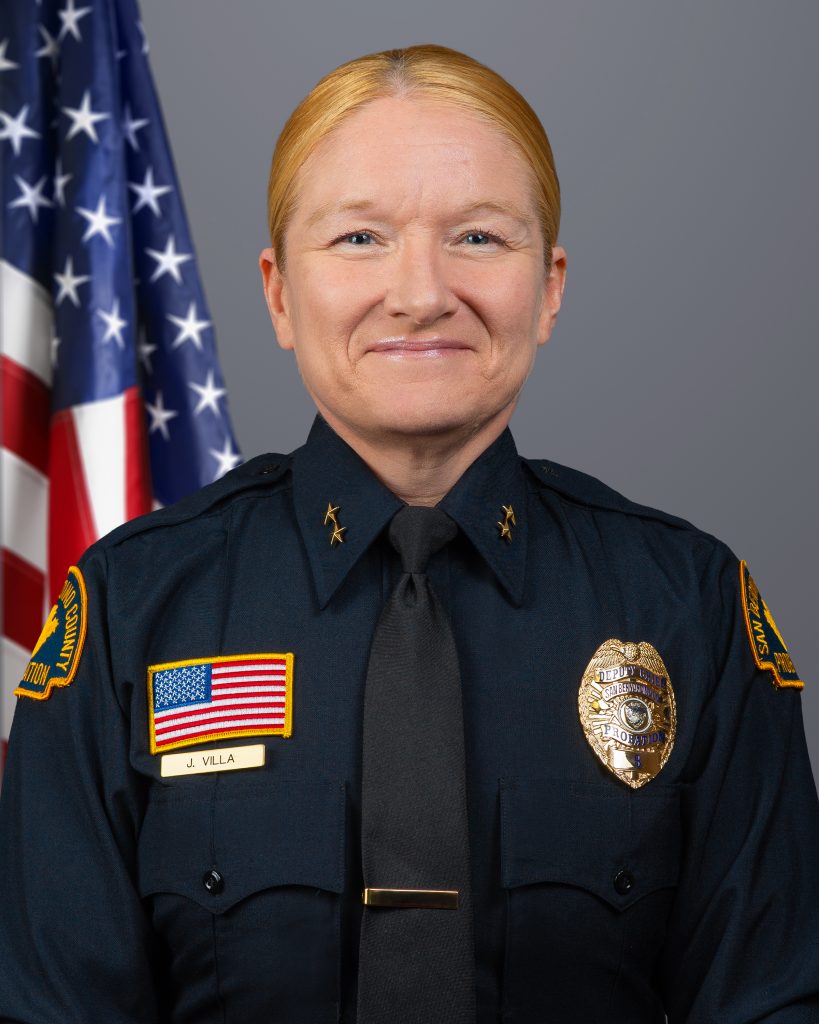 Jennifer Villa
Deputy Chief Probation Officer